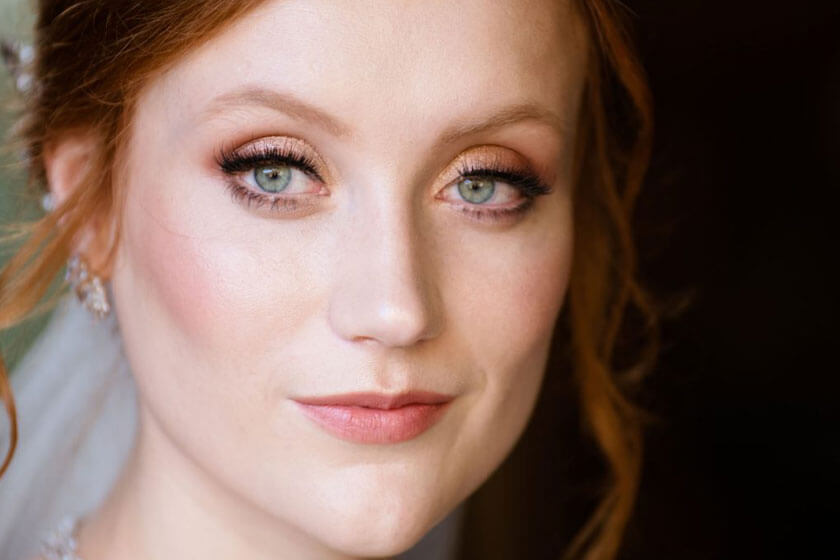 Vendor Spotlight / Bliss and Co. Hairdressing + Makeup
If you could pick one unique product or service that you offer, what would it be?
I think Airbrushing changed the playing field for Makeup artists. I offer both airbrush and traditional makeup applications, but I think our humid Qld climate lends itself to airbrushing. The foundation is applied through a gun, in an ultra-fine mist. This reflects light differently and skin looks luminous, but still like 'skin', only better! And it photographs beautifully.  Longevity is also increased as you can build coverage to desired level without looking cakey or heavy.
What are you best beauty and hair tips for leading up to a wedding?
The time leading up to your wedding can be busy and stressful. My best advice would be to establish a routine of cleansing and moisturising skin daily and visiting your hairdresser monthly for colour and trim touch ups. Drinking extra water and trying to get enough sleep is also beneficial. Any facials should be done no later than 2-3 weeks before as sometimes breakouts can happen as impurities are bought to the surface during the facial process. Colour touch ups I usually recommend about a week before to allow for the colour to settle. Check with your wedding stylist re trims as sometimes maximum length is required for the chosen style.
What do you prefer – flower crown, hair accessory, veil, nothing?
Depends on the chosen style. But I am I huge fan of a flower crown! It captures that beautiful blend of country/vintage/boho/romantic styling that we are seeing a lot of currently.
What tips or advice can you give to couples who are in the midst of planning their big day?
Tip one – work out your budget and HIRE PROFESSIONALS – this is not the day to let your friend's boyfriend's next door neighbour take your pics/make your dress/do your hair and makeup. If you do decide to save the budget by doing this, have a trial run. Make sure you are happy with everything, it will save a lot of stress on the wedding day.
Tip two – TRUST THE PROFESSIONALS – they do this for a living. Communication is essential. Let them know about anything you want changed but then let them do what you hired them to do. We want happy clients and love feedback.
What tips would you share with couples to help their day go more smoothly?
With all the planning and expectation that goes into your wedding, the day itself can be busy, exciting and sometimes overwhelming! My advice would be to try and relax and enjoy it! You can't control everything. Be organised but flexible. Sometimes getting up early to have a few quiet moments by yourself with a hot tea can set the tone for the day. Try and steal a few minutes with your groom after the ceremony and before the reception to enjoy together.